LiFePO4 Battery OEM Manufacturer Redway Battery Just Launched Site-wide Promotion on its 12V/24V/36V/48V/51.2V/60V/72V LiFePO4 Batteries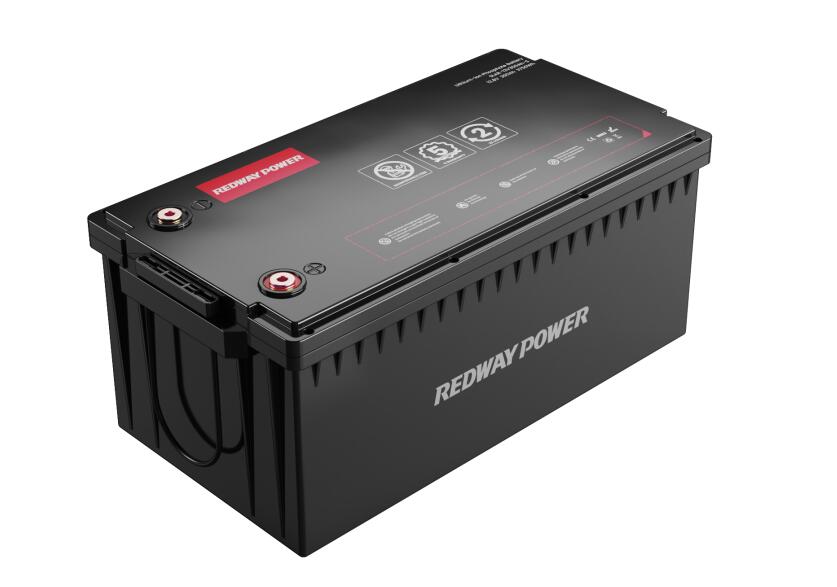 Redway Battery, a leading LiFePO4 OEM manufacturer, is thrilled to announce a site-wide promotion on its comprehensive range of LiFePO4 batteries. With discounts available on their 12V, 24V, 36V, 48V, 51.2V, 60V, and 72V LiFePO4 battery models, businesses can now take advantage of exceptional savings while acquiring high-quality energy storage solutions.
Redway Battery has established itself as a trusted provider of LiFePO4 batteries, known for their superior performance, long lifespan, and enhanced safety features. This site-wide promotion offers an exciting opportunity for customers to access Redway Battery's top-of-the-line products at discounted prices, making it an ideal time for businesses to upgrade their energy storage systems.
The promotion covers a wide range of LiFePO4 battery models to suit diverse applications. Here are some highlights:
12V LiFePO4 Batteries: These batteries are available in various capacities, including 50Ah, 100Ah, and more. They are ideal for applications such as electric vehicles, solar energy storage, backup power, and more.

24V LiFePO4 Batteries: Redway Battery offers 24V LiFePO4 batteries with capacities ranging from 50Ah to 200Ah. These batteries are widely used in UPS systems, electric power tools, solar energy storage, and various other applications.

36V LiFePO4 Batteries: With capacities ranging from 40Ah to 100Ah, Redway Battery's 36V LiFePO4 batteries are suitable for electric bicycles, scooters, marine applications, and more.

48V and 51.2V LiFePO4 Batteries: Designed for higher voltage applications, these batteries provide reliable energy storage for electric forklifts, golf carts, electric vehicles, and more.

60V and 72V LiFePO4 Batteries: These high-voltage LiFePO4 batteries cater to specialized applications such as electric motorcycles, electric scooters, and other electric vehicle systems.
During this site-wide promotion, customers can take advantage of exclusive discounts and special pricing on all the aforementioned LiFePO4 battery models. Redway Battery's commitment to providing exceptional quality, safety, and performance ensures that customers can make a cost-effective investment in reliable energy storage solutions.
As an OEM manufacturer, Redway Battery has established a solid reputation for delivering customized LiFePO4 battery solutions that meet the unique requirements of businesses. Their expertise, combined with the current promotion, makes it an opportune time for businesses to explore Redway Battery's offerings and benefit from both exceptional savings and high-quality products.
To learn more about the site-wide promotion and explore Redway Battery's LiFePO4 battery offerings, please visit their website.
About Redway Battery:
Redway Battery is a leading OEM manufacturer specializing in LiFePO4 batteries. With a focus on superior quality, safety, and performance, Redway Battery provides customized energy storage solutions for a wide range of applications. Their LiFePO4 batteries offer exceptional reliability, long lifespan, and enhanced safety features, making them a trusted choice for businesses seeking advanced energy storage solutions.
Media Contact
Company Name: Redway Battery
Contact Person: Mr. Smith
Email: Send Email
Country: China
Website: https://www.redwaybattery.com/