A Sneak-Peep into the Life of Award-Winning Photographer and Film Director, Steve Haining
Steve Haining has continued to dazzle all and sundry in the arts and entertainment industry with his amazing photography and movie productions
International award-winning photographer and film director, Steve Haining is auspiciously growing in relevance as he continues to be the brains behind blockbuster movies and amazing celebrity portraits. The Canadian-born film director has worked on several films that are currently on broadcast or available for streaming on Amazon Prime. With his works both as a photographer and film director, he has continued to etch himself a place in the arts and entertainment industry in North America which has also made him a recipient of several awards across the globe.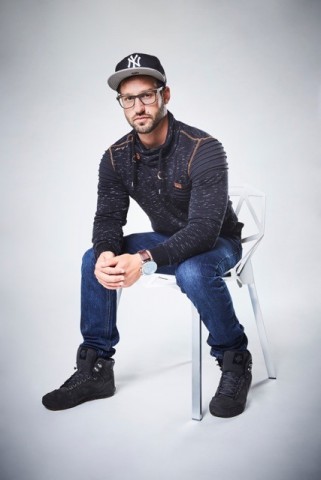 Haining's recent controversial documentary series "The Long Ride Home" brought to life an eye-opening perspective if the indigenous people in Canada. It currently streams on Amazon Prime. This year, Steve Haining has already begun production on his new TV show "TRU North" which is set to launch on networks late this fall. From film production to tv series and even building up brand visuals with commercials and advertising Steve Haining has a unique and eclectic way of bringing stories to life.
Over the decade, the award-winning cinematographer has bagged awards for his documentary and TV productions. These include two awards at the Las Vegas Movie Awards for Best Feature Documentary and Best Social Awareness Film, Best Documentary at the Beyond Earth Film Festival, Best Documentary Feature at the VIRGIN Spring Cinefest, Best Indigenous Film, and Best Feature Doc at the Toronto Beaches Film Festival and Best Doc Cinematography at the Canadian Cinematography Awards among many others.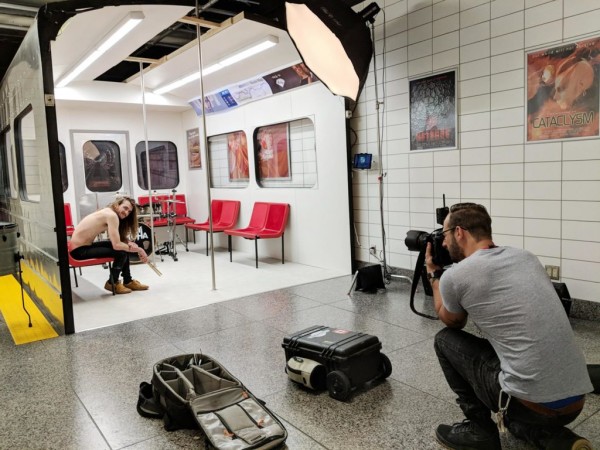 Steve Haining has created content for over a decade as a photographer and worked with key players in the arts and entertainment industry across North America. Haining has photographed portraits for celebrities like Justin Bieber, Post Malone, Jason Derulo, Backstreet Boys, The Glorious Sons, Nickleback, GIGI Hadid, Sarah Hyland, Harvey Guillen, David Hasselhoff, Kevin O'Leary, Cody Simpson, Pauly D, Macklemore, Nick Jonas, and Imagine Dragons. Huge names in entertainment and that just scratches the surface.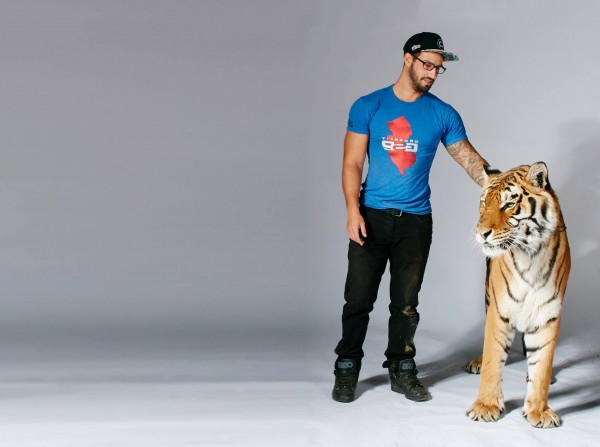 The quality of Steve Haining's works sets him as a pacesetter among innovative photographers and cinematographers in North America. This year, some of the projects he announced include the first season of the TV series TRU North, a seemingly impossible underwater shipwreck portrait photoshoot taking place 60 ft below the Great Lakes, A doc-series about female athletes who broke barriers, and a second shoot with his actor friend Harvey Guillen, of "What We Do in the Shadows".
For more information about Steve Haining and his amazing projects, visit his photo and video portfolio website at http://createof.ca/, and his IMDB page at https://www.imdb.com/name/nm5287099/?ref_=fn_al_nm_1.
About Steve Haining
Steve Haining is an international award-winning Photographer and Film Director. Born and raised in Hamilton Canada, Steve took to 35mm film photography at a young age and he spent his teens touring the country as a band photographer while shooting for a local ad agency whenever he found himself at home. As his work was being published around the world, North American record labels began contacting him directly and he quickly became a "go-to" photographer for Much Music.
Since 2013, Steve has been traveling the world shooting portraits for top music artists, athletes, and actors. He also creates visual content for some of the biggest brands in Canada. His work has been published in the USA, Canada, Asia Europe & the UK.
Aside from his impact as a filmmaker and photographer, for almost a decade, Steve Haining has filled any free time he has teaching photography and videography as a form of self-expression as a way to support mental health. His areas of focus are always the people society seems to forget about, such as maximum-security youth prisons, remote First Nations & Inuit communities, and urban schools across Canada.
Media Contact
Company Name: CreateOf
Contact Person: Steve Haining
Email: Send Email
Phone: +1 289 700 1118
Country: United States
Website: http://createof.ca/