New WWII Fiction 'Running to Never' Tells of Heroic Deeds Not Heard About Often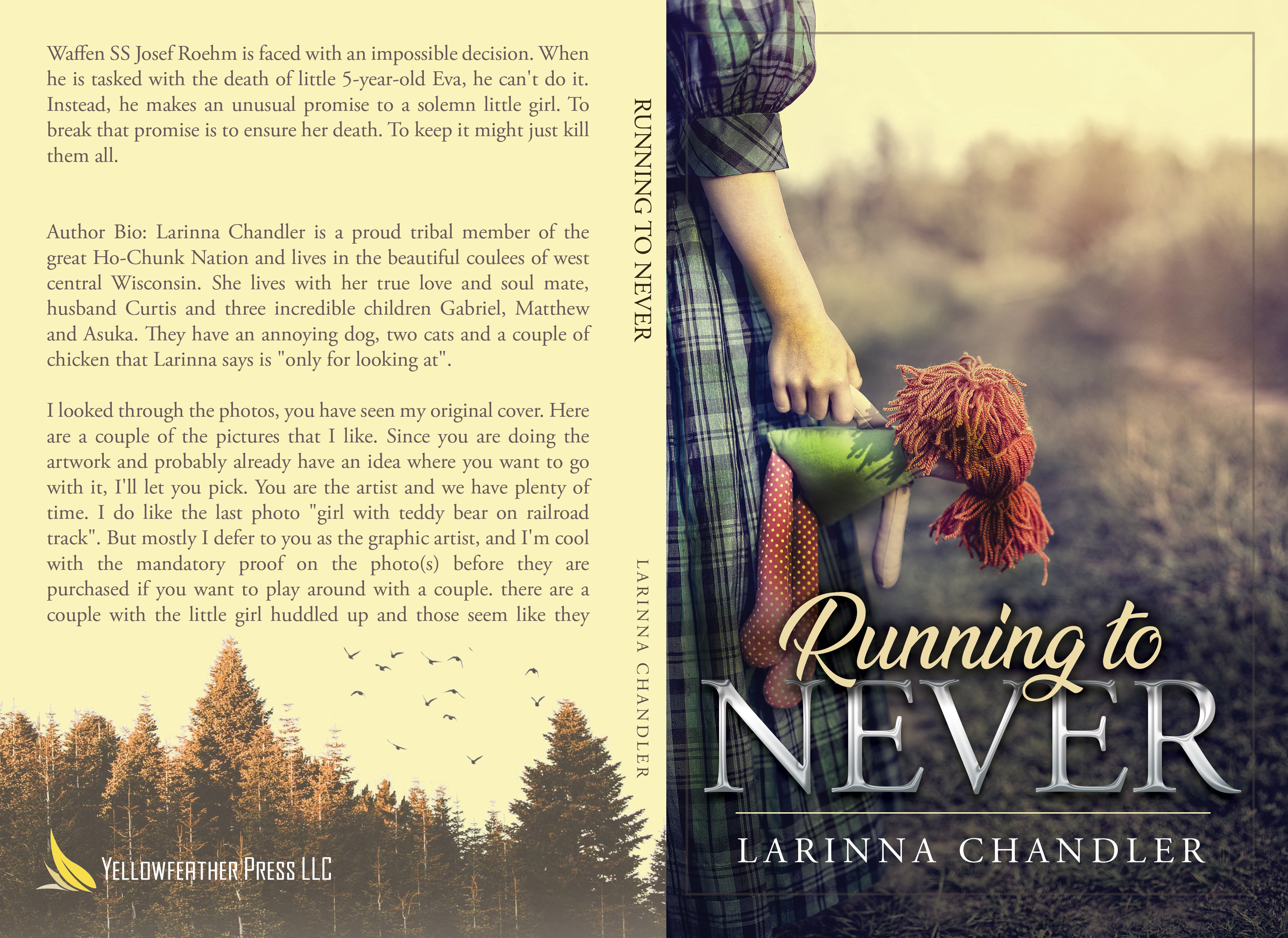 Hixton, WI – January 27, 2020 – It is rare to see empathy and humanity shine through the darkest hours of mankind. WWII was one such moment in history. Author and Publisher, Larinna Chandler, has a story to tell in that regard. Running to Never is a novel set in Europe, 1943, and tells the story of an SS officer who makes a deadly choice: he must do everything he can to save the life of a precious child.
Running to Never recounts the journey of Waffen SS officer, Josef Roehm, an unwilling executioner of Hitler's plan to wipe out the Jews. An encounter with five-year-old Eva and her mother changes his life, and a crisis of conscience makes him betray his superiors to make a deal with Eva. Set in the most horrific time of the Twentieth Century, Josef and Eva are forced to accept different worlds. The world is at war and Josef will do everything to save an innocent child.
Author, Larinna has revealed a side of war not usually brought to light. Her story does not pit man against man but reveals the true heroic spirit to be found in all men.

Running to Never is a narrative as old as mankind, with the hero caught in the dilemma of whether to follow his moral compass or commands from the top. The choice is between love and evil, both of which could mean death.
"Running to Never, at its core, is simply about a man who may give his all to save an innocent. It isn't so much a story of war, but the story of a man who chooses to act in compassion, while hell is raining down around him," says Chandler.
Larinna derives inspiration from her family; her husband and their three teenagers. The family loves to sit down and discuss stories as if the characters were real, facing real life and making equally hard decisions. Larinna Chandler lives in West Central Wisconsin with her family. She is a Ho-Chunk Nation Tribal Member, an employee of the Ho-Chunk Nation, and runs Yellowfeather Press LLC with her three children.
Media Contact
Company Name: Yellowfeather Press LLC
Contact Person: Larinna Chandler
Email: Send Email
Phone: 715-533-3389
Address:N8124 County Road A
City: Hixton
State: WI 54635
Country: United States
Website: https://www.amazon.com/dp/B084649MJS