Suzanne Martin Launches Hottyspot, A Social Networking Application Designed For Everyone's Use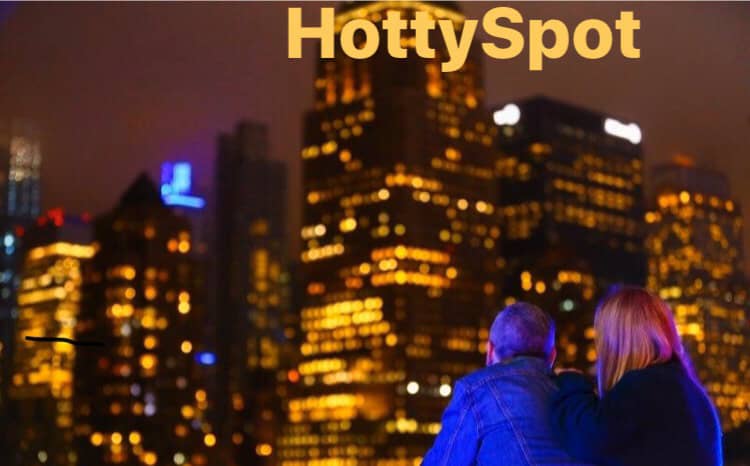 "Hottyspot: a new social media platform designed for fun-seekers and business-minded individuals."
Suzanne Martin, a sit home mom who is also popularly known for making available useful internet and mobile applications for human use, is at it again. This time around, she announces the launch of new internet and mobile networking application, Hottyspot, which is designed for both pleasure seekers and business-minded individuals. The newly launched Hottyspot has something for every socially repressed, depressed, shy, and just over-it-ist victims of isolated boredom. The application allows every user to explore and look forward to something great at all times.
Hottyspot, a social networking app is designed to help young adults achieve their mental, physical and emotional goals. The app is created to help every user find peace and stability amidst the chaos that is happening all over the world. The app does that by giving them something to hold on to in terms of party, business ideas, suggesting bars where they can have fun and nightclubs where users can unwind and cool their heads, away from usual stress. Hottyspot is the first of its kind and the application has been tipped by many people to soon become the most downloaded and valuable go-to app for its target users. Hottyspot has an outstanding user-interface, the app is designed, using a highly secured architecture, which makes it unsusceptible to hacking.
Suzzane Martin, the indefatigable creator of Hottyspot social networking, ensures that the app has something for adult people of all ages, regardless of their color, creed, location, or social standing. Furthermore, with female entrepreneurship now running the show in entertainment, agriculture, publications, gaming, finances, its no wonder that this newly developed social networking application, Hottyspot that has been carefully designed by Suzanne Martin will go a long way in connecting people together and bridge the social, gender and economic distance that hitherto exist in all our community.
"Hottyspot social networking app is made to rebuild and establish the lost connection between the human. With one another, we can easily rebuild the communities we love so much in a short time. The app also makes it possible for like-minded to meet and achieve a common goal, so this is a social networking app designed for everybody to somebody that can help their vision," said Suzanne Martin while launching Hottyspot social networking app. "Hottyspot is a patented brainchild of mine and I built that app, to inspire the world and help bridge the mental and physical distances that exist in the world. With the intention of helping users find the hottest spots and hottest faces in real-time, Hottyspot was designed to get people to stop hiding behind their devices. Solving issues like catfishing bullying and simply oversharing, we can't wait to see what hotspot has in store for us," she concluded.
The launching of Hottyspot, which is going to happen in the summer of the year 2020, has been fully being endorsed by the heavyweight celebrity such as Young Grey and O.G. Snoop Dog. These two gods of rap music recorded a rap soundtrack titled "Celebrate" for the app. From the reviews garnered from the beta users, it has been established that Hottyspot is going to be addictive and uplifting for every user.
Media Contact
Company Name: On The Block LLC
Contact Person: Hala Maroc
Email: Send Email
Phone: 917-319-2630
Country: United States
Website: Ontheblock.me