Brief Introduction Of The Advantage Of Computer Numerical Control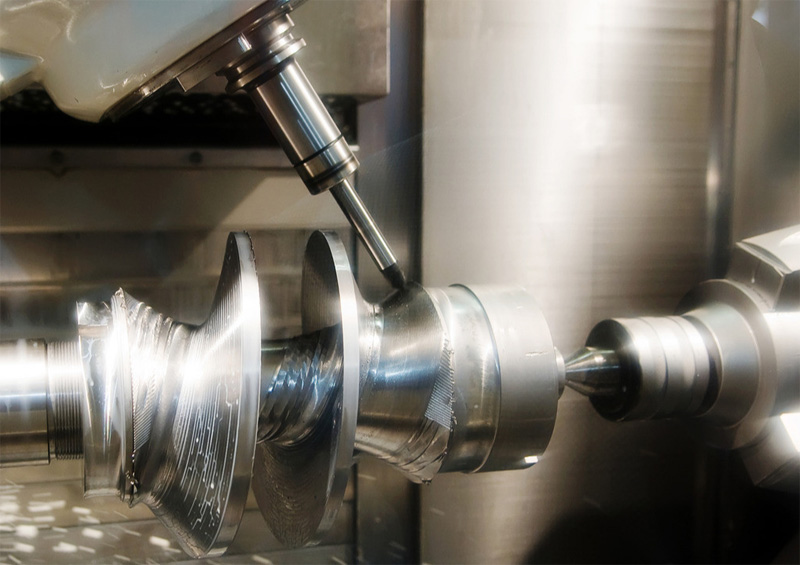 CNC (Computer Numerical Control) Machining is a production method that involves the use of programmed software to create quality finished parts. It is ideal for creating a wide range of products, most of which you see out there. Different products created through CNC machining include auto parts, plastic pipes, and aviation parts. A special software is used during this procedure, and its primary role is to dictate the movement of different machines in a particular factory.
CNC Machining tools include grinders, routers, lathes, and mills. CNC machining simplifies 3D cutting tasks a lot. Machines used in this procedure produce accurate movements repeatedly. This is after taking the programmed or computer-generated code, which is converted using a software to electric signals. The signals generated control the machine motors, making them move in steady increments. This is usually highly precise, and it happens repeatedly.
CNC machining is also an essential procedure for the production of prototype despite 3D printing being the common type. It is ideal for working prototypes that need strength and mechanical stability not available in other procedures like 3D printing. CNC machining is suitable for prototyping, but it's applicability depends on the type of prototype. Consider its intended use, material to be used in making it, and the final parts to make the material.
Machines controlled by a computer usually work perfectly compared to humans when programmed correctly. Most human-controlled prototyping procedures are generally full of errors. CNC machines are the best because they adhere to all instructions. The good thing is that they can follow the different instructions repeatedly. CNC machines can perform the same tasks twice, making it easy for you to create more parts with little or no difference from those you created during the first time. This is ideal for creating new versions of a prototype and proceeding to production with the same tools. You will enjoy consistency, which is not the case when you opt for manual procedures.
Prototype machining with CNC is also ideal for the production of durable parts. It is a better option than 3D printing and other prototyping procedures meant for prototypes that are not intended for mechanical use. A wide range of materials can be used in CNC machining for prototypes. This includes several strong and durable materials. Examples include magnesium, aluminum, steel, zinc, bronze, brass, copper, stainless steel, steel, and titanium.
You will get a prototype that resembles the finished part when you use CNC machining for prototypes. This is primarily due to some of the materials used in this process. Most metals can be easily machined. The quality and precision levels of the machining process is another reason why you will be guaranteed accurate finished parts.
Media Contact
Company Name: Anebon
Contact Person: Media Relations
Email: Send Email
Phone: +86-13509836707
Country: China
Website: https://www.anebonmetal.com/