Swiss Artist And Music Producer Marco Basso (MMFB) Releases Snova, The New Song Fans Have Been Waiting For
Even before release, the song is already creating buzz among fans. It's a hip-hop rap song in Russian language, with witty lyrics and incredible sound
Once in awhile, the world witnesses the emergence of a super artist that changes the course of history. In this current time, no other artists fit that description better than MMFB.
The beatmaker and turntable DJ is proud to announce the release of his upcoming song, Snova, which will be available on the 7th of August, 2020. MMFB's hip-hop/rap was delivered in Russian language, which millions of fans all over the world can't wait to hear.
Snova is a song about the subject of loneliness and depression, which many people are dealing with today. It provides an escape to re-examine one's mind and find a place of peace.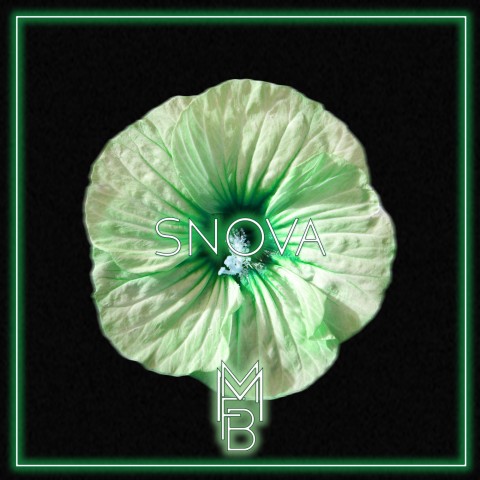 To listen to or buy MMFB's music, please visit here.
MMFB is not just an artist and beatmaker; he's an idea that has come to transform his generation. In the past few months, he has released a couple of hit tracks, which fans are still listening to in their cars and mobile devices.
In October 2019, the Swiss EDM hero released a smash hit titled "Close To Me". His die-hard followers describe the music as 'beyond the ordinary'. The song ruled nightclubs and parties for months and became a resounding sensation. The 23 years old music producer also released a song with the title "Lies", a song with plenty of club vibes and characters.
Born in Chur, an Alpine city and capital of Graubünden canton, MMFB started his career in music as a DJ, with passion for electronic music. He's now grown into an influential music producer and musician, releasing hit songs back-to-back.
MMFB likes thinking outside the box, which is the energy behind his numerous exceptional creations. His vision, charisma, and energy are something worth emulating, as he tries to provide hope and happiness for the next generation of artists.
Using his music and creative capabilities, MMFB hopes to use his music and style to inspire young people across the world. Looking back to his history and how he began his career shows that hard work and determination is the only way to success. He's a shining example of heroes of the new generation of inspiration the world needs right now to make things better again.
For more information, please +41772185843 or visit http://mmfbmusic.com.
Media Contact
Company Name: MMFB Music
Contact Person: Marco M. F. Basso
Email: Send Email
Phone: +41772185843
Address:Jean Sessler Strasse 1
City: Biel/Bienne
State: Bern
Country: Switzerland
Website: http://mmfbmusic.com