How modern situations are affecting tea business and other industries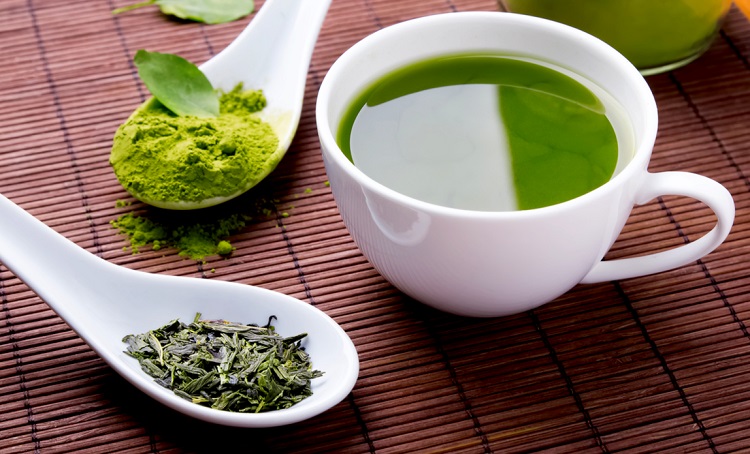 What is tea for us?
Tea can be termed vey simply as an aromatic beverage, which is mainly made by mixing water aromatic leaves in which are derived from shrubs of the tea garden in warm water.
Its origin is mainly from Northeast India, and thereon to Northern Myanmar, Tibet and Southeast China. Until late 3rd century AD, it was considered as a medical drink curing certain throat diseases, which gets its relevancy from the medical writing of Hau Tuo. Gradually with time, it became a fashionable and recreational drink in the Eastern Asian countries by the Portuguese priests, the English and soon in India. Today it has been spread like fire in the jungle in a worldwide basis.
Tea can be largely stated into six types – White Tea, Yellow Tea, Green Tea, Oolong Tea, Black and dark or post fragmented tea. They can be differentiated on their benefits, flavors, texture and variations.
Tea Wings
Since then it has taken a huge and stay platform in its marketing and production. It is been observed that it is been produced according to its amount of production in tones across the world in such basis like near about 2.5 (China), 1.3 (India), 0.44 (Kenya), 0.35 (Sri Lanka), 0.26 (Vietnam) and so on.
There has been a huge consideration of the Tea Trade all over the world especially in the form of loose tea, tea bags, compressed tea, and instant tea as well as canned and box tea.
Naturally, with the rise in demand of it not only to some specific group of customers but it took a wide coverage in each and every restaurant, cafes, and hotels and as a daily domestic beverage.
In short, it can be taken as one of the known and stable form of business until today. Yes, in this current situation, which took away, almost all certainty also affected the tea industry. Due to Covid 19 commonly termed as Corona Virus viral crisis there has been precaution taken across the world starting from strict lockdown to temporary shutdown of all the functioning of the human beings and industries in their daily basis.
Where at present when there is a rising hope to overcome this pandemic and get back normal as soon as possible. The governments started taking some required actions and stated some grounds where the Global market would be check through.
Tea being a essential Commodity
Recently tea and its production cycle has have been restarted with limited access. This is due to the reason that tea has been officially declared by the UPASI Tea Research centre to have a high possibility to act as a immunity boosting beverage with will help in the growth of immune power of one as well as act as an anti-viral aid against any such viruses.
Wholesale marketing of TeaSwan
TeaSwan goes under a very organic procedure in its entire production and marketing chain.
Starting from:
Collecting fresh raw tea leaves directly from the tea producer or the gardens of Darjeeling & Assam in India, and also from Nepal, China, etc. – to sending in to the best manufacturing industry to have a premium quality of finished products-to packaging it with full delicacy-delivering it safe and secure way to its customers, wholesalers and the retailers.
The concept of Wholesale marketing can be informally termed as selling of wholesale loose leaf tea and bulk tea with a very minimum amount of interest charged over it.
TeaSwan is a tea brand, which works with a diverse range of products, exceptional blends with B2B white labeling as well as quality delivering.
Not only has this but it also had a very safe and hygienic processing of manufacturing and delivering now, which includes:
Proper maintained if Sanitization – Regular Thermal checkup of the workers and staffs working in the industry-Strict safety measures like wearing Face Mask and hand Gloves on duty-Social Distancing and Avoid more Density of Workers at a time-Least Physical contact throughout the process.
We do this because we find it to be our responsibility to serve people in the least possible way.
Online marketing is now stronger
To maintain the basic advice and rules generated by WHO against the spread of this critical virus causing such a massive Pandemic. Online shopping and business seems to be the most preferable and promising way of marketing by industry all over.
TeaSwan has also started being active in this field in the search of having wider exposure and reach because it is been observed that online marketing has a power to reach more than millions of people at a time.
TeaSwan the rising tea brand promises and provides the one of the best and genuine quality of tea products all over the world especially by its online marketing strategy.
Starting from its wide range of tea collections like white tea, black tea, oolong tea, herbal tea, ayurvedic tea, flavored tea, blended tea, chai tea, premium quality tea, tea ware and gifts and soon on. It has also taken an initiative to take wholesale marketing and drop shopping into focus.
Covid 19 being on the nerve of the Global Market
Not only the tea industry but also the other marketing and industrial sectors across the Nation have been massively affected by this Pandemic.
The Global Market (2020 record) is in such a way that it has made a shrink of 13%-32% of World Trade Organization today, even the FTSE 100 has dropped by 22%-29%, not only that but the GDP has been dropped by 3% and on the other hand OECD Anticipants is observed to be lower than 1.5%.
Even the Travel in Hawaii, Retailing Business, Hospitality, Tours like kayaking, boating and other industries it have become a global threat which is now step-by-step trying to put into places.
This also led to the emergence of E-Commerce, Video Conferencing, Mobile Application Business and Information Technologies in a wider way.
In short it can be stated that there is a new processing being build up with better possibilities.
Media Contact
Company Name: Contconcord
Contact Person: Shiraz Kahn
Email: Send Email
Phone: +923367199988
Country: United States
Website: https://contconcord.com