Resilience: Sean Seecharan's Inspirational Journey of Entrepreneurial Success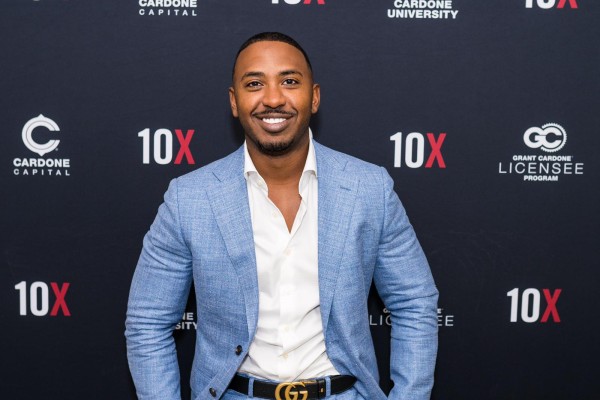 Sean Seecharan, a highly successful entrepreneur, and former owner of one of Canada's largest HVAC and plumbing companies, as well as the Co-Founder of JaSe Enterprises, shares his extraordinary story of overcoming adversity and achieving remarkable success. Born and raised in Toronto, Canada, Sean's journey serves as an inspiring testament to the power of perseverance and a positive mindset. Today, he stands as a shining example of determination and resilience, having built an 8-figure business and establishing himself as a sought-after mentor and motivational speaker.
Growing up in challenging circumstances, Sean refused to let his environment define him. Fueled by his unwavering determination and an unyielding work ethic, he made the life-changing decision to move to Los Angeles, where he embarked on his entrepreneurial journey. It was there that Sean's exceptional drive and innovative thinking propelled him to incredible heights, defying all odds.
As the former owner of one of Canada's largest HVAC and plumbing companies, Sean Seecharan earned a reputation for excellence within the industry. His business became a beacon of success and reliability, serving as a testament to his entrepreneurial acumen and unwavering commitment to exceptional service. While no longer the owner, the legacy of his accomplishments continues to inspire and pave the way for future success in the field.
Additionally, Sean is the Co-Founder of JaSe Enterprises, a dynamic organization focused on innovation and strategic business ventures. This partnership showcases Sean's visionary leadership and collaborative spirit, further solidifying his reputation as a versatile entrepreneur.
However, Sean's achievements have not clouded his humility or his dedication to giving back to the community. He actively engages with various charitable organizations, firmly believing that genuine success is measured by the positive impact one can make in the world.
In addition to his entrepreneurial pursuits, Sean Seecharan is an influential speaker and mentor, sought after for his ability to inspire others. Through sharing his personal story of triumph over obstacles, he instills a sense of hope and resilience in those who aspire to achieve their dreams. Sean's message resonates deeply, reminding individuals that they have the power to overcome any adversity and create a life of fulfillment and accomplishment.
Sean Seecharan's journey is a testament to the strength of the human spirit and serves as an inspiration for all those facing challenges in pursuit of their goals. His story embodies the belief that with unwavering determination, hard work, and a positive mindset, one can transcend the limitations of their circumstances and achieve extraordinary success.
For career opportunities or to book Sean Seecharan for mentorships, please contact:
Sean Seecharan
JaSe Enterprises
Media Contact
Company Name: JaSe Enterprises
Contact Person: Sean Seecharan
Email: Send Email
Country: United States
Website: https://www.jaseenterprise.com/