Thrive Thirst B.V. Launches New Products to Eradicate Bad Breath and Chronic Halitosis
Innovative startup, Thrive Thirst B.V., announces the launch of Breath shake & vitamins and Breath Drink, to help people fight bad breath and chronic halitosis
The team of forward-thinking professionals and problem solvers at Thrive Thirst B.V., led by Patrick A.E., recently reiterated its commitment to delivering exceptional solutions to everyday challenges following the introduction of Breath shake & vitamins and Breath Drink. Thrive Thirst B.V. has launched both products, which are now available for pre-order, to help consumers easily fight bad breath and chronic halitosis, irrespective of their location without requiring them to pay through their noses.
"Going forward this product will help solve very embarrassing breath issues talking to colleagues, Bad breath smell in public places like on the train, on buses, and at social gatherings. This will help people with this condition and those regularly experiencing bad breath even after brushing and flossing to live their life to the fullest and be able to leave the comfort of their homes." – Patrick A.E., founder of Thrive Thirst B.V.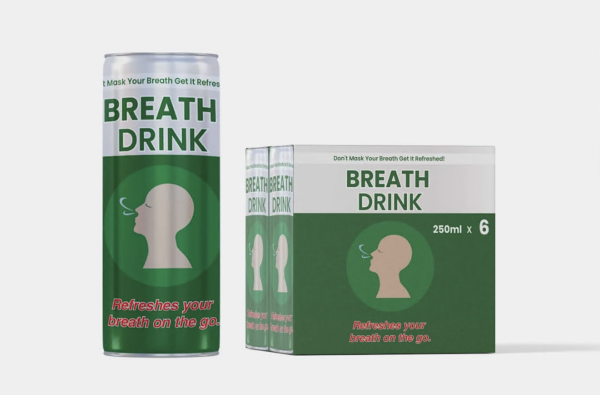 Bad breath remains one of the biggest challenges faced by millions of people across age groups in different parts of the world. Recent stats published by several sources reveal that 1 in every 4 persons globally suffers from halitosis caused by different factors. Besides the health concerns associated with bad breath, it can also have a psychological effect on people. Over the years, several treatment options have been developed by dental experts and brands. However, a good number of such solutions have not been effective and are not particularly user-friendly or sustainable, which is where Patrick and his team are looking to make a difference with the launch of Breath shake & vitamins and Breath Drink.
Breath shake & vitamins is a shake formulated to help eradicate bad breath. The product includes vitamins tablet and has been tested by more than 1000 early adopters who have confirmed its efficacy in tackling halitosis. There is also Breath Drink, a noncarbonated beverage drink to help erase bad breath. It is particularly suitable for busy professionals and can be used during office hours to avoid stinks after lunch as well as for outdoor activities when partying with loved ones. Both products are 100% plant-based and 100% sugar-free, packaged with an eco-friendly material that is 100% recyclable.
Thrive Thirst B.V. is making both products available to customers across the globe, including European Union countries, the UK, the USA and Canada, Qatar, UAE, Dubai, and Australia.
To learn more about Breath shake & vitamins and Breath Drink and pre-order the products from Thrive Thirst B.V., visit – www.thrivethirst.nl. The campaign for fresher breath also continues across social media, including Facebook and Twitter.
Media Contact
Company Name: Thrive Thirst B.V.
Contact Person: Patrick A.E. founder
Email: Send Email
Phone: +31622943289
Country: Netherlands
Website: http://www.thrivethirst.nl/