Baroqco Collaborates with fashion model Sladana Milojev to Announce its 2023 Jewelry Line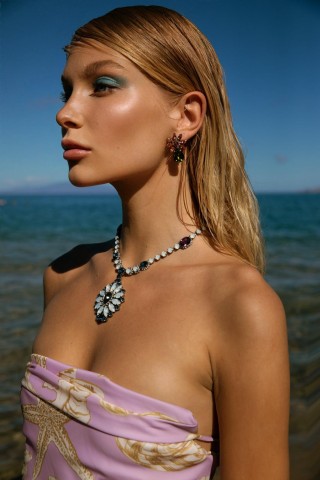 Today, international jewelry powerhouse Baroqco announced its new line of haute couture jewelry just in time for the 2023 Spring fashion season. As a part of this presentation, the company tells a story of a little girl that, in many ways, reflects the genesis of fine jewelry and how it inspires women of all ages around the world.
Imagine, for a moment, a little girl standing hand in hand with her mother, gazing longingly through the window of a glamorous boutique. The object of her ardor: an exquisitely dressed mannequin, spotlighting the finest in style and fashion.
With a sparkle in her eyes, the little girl gazes upon the striking mannequin, and suddenly she spies the brilliant necklace on the mannequin's neck. With a squeal of delight and pulling her mother's skirt, she excitedly utters the words: "Mother, one day I will grow up and I will wear a necklace just as fine and wonderful as this."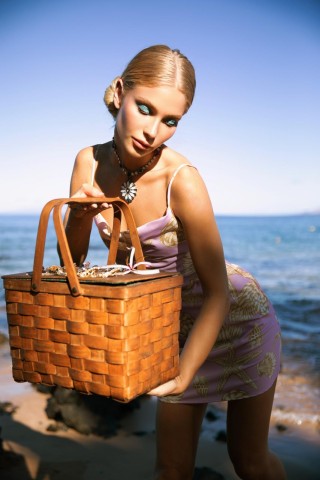 That was the moment this little girl's love of fine jewelry began…she was captivated by the brilliance, by the indescribable beauty, and by the uniquely female elegance. As she grew in years, her love of jewelry grew also. She was fascinated that simple gemstones and precious metals could be crafted to showcase and enhance the natural beauty of a woman.
Unbeknownst to this young child, her mother later returned to the boutique and used her entire life savings to buy that necklace that had so inspired her daughter. Her plan, of course, was to hide the necklace away and to give it to her daughter when she became a young lady.
The young girl matured into a gorgeous young woman who followed her dreams and became a fashion model, the stunningly beautiful Sladjana Milojev. And on Sladjana's twenty-fourth birthday, her mother, true to her plan, surprised her daughter and finally gave her the necklace she had hidden for so many years, and Sladjana's eyes sparkled as they had twenty years ago as a little girl.
The necklace that Sladjana Milojev dreamt of her entire life was made of Swarovski crystals, renowned for their timeless elegance and beauty.
Here we see Sladana Milojev wearing a beautiful and unique necklace, also made using sparkling Swarovski crystals. This necklace is the creation of Baroqco and is part of their most recent jewelry campaign, just announced for the 2023 fashion season.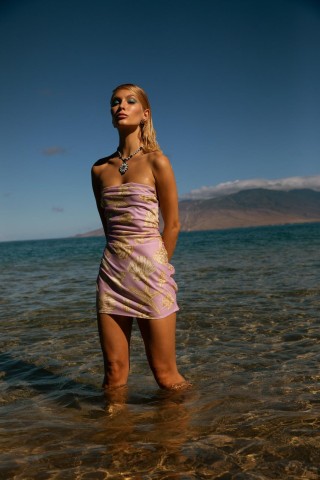 Swarovski, as most fashion conscious women know, is the world-renowned family company headquartered in Austria and company heiress Nadja Swarovski, together with leading fashion designers, is making the 123-year-old company even more iconic for 21st-century fashion by collaborating with high-end designers such as Baroqco.
Baroqco, who created the necklace that Sladjana Milojev showcases here, was founded in the year 2002 and is currently headquartered in the Netherlands. The company's vision is to portray the deepest essence of female beauty to the world by designing timeless high-end luxury jewelry. During their process of design, Baroqco seeks the limits of human creativity, believing that beauty is concealed in an almost hidden dimension. In every design of Baroqco, a piece of this allure is revealed through the exquisite beauty of women….and they certainly reached a new plateau with the necklace showcased by the stunningly beautiful Sladana Milojev.
Credits:
Jewelry: Baroqco
Photographer: Amy Jordan
Styling: Urban Outfitters
Media Contact
Company Name: Sladana Milojev Fashion and Beauty management
Contact Person: Andrea Balzarotti
Email: Send Email
Country: Mexico
Website: kavyar.com/kjdibwha2ffp