How one can upgrade their restaurant and beat competition – tips from a business analyst

Jaw-dropping decor, delicious food, fine wine, friendly staff – these are the hallmarks of a successful restaurant. However, providing top-notch service is not enough to survive in the modern-day restaurant business where competition is cut-throat.
"In this business, only the most daring and creative manage to remain afloat", – says Elizabeth Keshchian, business analyst and seasoned restaurant industry expert.
3D-salads and petroleum cucumbers
"I've been deeply passionate about quality food since I was very little. My dad owned a small restaurant that served excellent kebabs. I learned from very early on that the key to a successful food business is natural locally sourced ingredients. It's good to innovate and invent new things but event the most elite establishments risk going under if they use subpar ingredients", – claims the expert. "Do you know the taste of freshly picked cucumbers? Now imagine a restaurant serving you cucumbers that taste of petroleum. Sounds crazy but this is what happens sometimes."
Elizabeth Keshchian believes that a restaurant is first and foremost a place that should evoke trust.
"We are what we eat. Most of my friends eat at home only on weekends and holidays. This goes for both children and adults. That's why it's so important that your food business use only organic, high-quality ingredients. Before you start doing anything fancy, make sure you get the basics right!"
Leveraging technology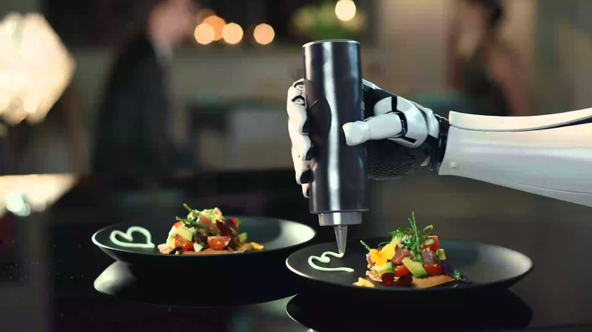 "Based on personal experience, I can assert that the best tech innovations are interactive menus, fast order processing system, QR menus and QR bills, streamlined internal communication, and fully-automated order delivery. But for the love of God, let's keep technology out of the equation when it comes to ingredients you use in the kitchen. As a customer, do you really think that a $5 dollar steak is going to be made with natural meat?"
But what about disrupting the way restaurants prepare and serve food? Elizabeth Keshchian's response is very enthusiastic. "I'm all for it!"
"One Boston restaurant employs robots that prepare dishes you have chosen from a digital menu. Leveraging technology this way also allows you to save money by cutting overhead costs.
Or take for example a winery on the coast of the Crimean peninsular with a robot instead of a bartender. If your goal is to retain customers, you have to think how you can use technology to make the experience more interactive for them. Some food establishments offer tablets that customers can use to observe their food being prepared in real time, leave reviews, or even order a taxi."
Elizabeth Keshchian also highlights the importance of automating the supply chain.
"This is a breakthrough for the restaurant industry. There is software these days that can buy ingredients from trusted suppliers, control the cost of goods, and automate paperwork. I still remember how back when I was working in a pastry department, I once made a mistake of ordering 2000 cookies instead of the needed 20! Naturally, all 2000 cookies were delivered the next day and most of them ended up in the bin. However, if we had an automated process in place this wouldn't have happened!"
Take risks and learn from mistakes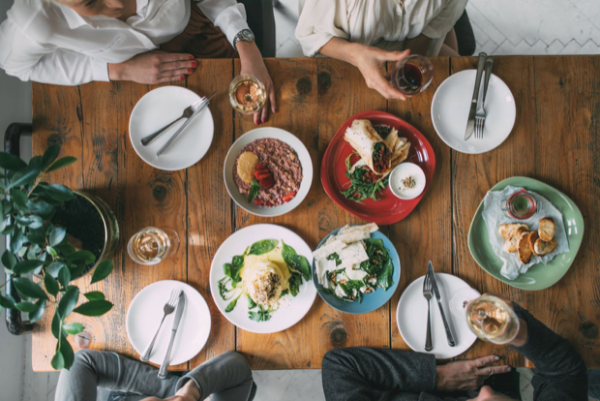 "If you're afraid of competition, you won't thrive in the restaurant business", – says Elizabeth Keshchian.
"But if you have an air-tight business plan and entrepreneurial grit, you are destined to succeed. Don't be afraid to make mistakes! I've seen entrepreneurs with great ideas and projects give up on their dreams because they were too afraid to fail."
"I'm no stranger to failure myself. My customers would spend two hours waiting for their order because I had miscalculated order volumes, my catering project didn't even break even and my first experience of running a franchise was a massive financial flop. But all of these failures made me who I am now – an expert in my field. Like Gordon Ramsay, I now get distress calls from failing business and some of them I even manage to set on a recovery course. For many years now, I've also been a speaker at international food industry conferences."
Again, the expert highlights that the keys to success in the restaurant industry are high-quality ingredients, smart business planning, smart use of technology, and willingness to take risks.
"Don't be afraid to be bold and ambitious. There's always been a demand for restaurants and there always will be. People will continue to eat out. Why not at your restaurant? But to get customers walking through the door, you have to be thinking rationally. Do you really have a good menu? Are you well located? What about the atmosphere? Is it cozy, pleasant, unique, etc? "
"Running a business is like raising children. Love them, listen to their needs but don't pander to their whims! They say the customer is always right, but listening to too many voices at the same time can actually kill your business faster than if you let yourself experiment and execute on bold ideas. A cool head and a warm heart are what you need to succeed", – concludes business analyst and restaurant industry expert Elizabeth Keshchian.
Instagram: https://www.instagram.com/crab8legs
Media Contact
Contact Person: Elizabeth Keshchian
Email: Send Email
Country: United States
Website: www.ElizabethKeshchian.com