"The Example: Setting the Standard for Yourself and Others" is the Newest Book by Ryan Stewman and it's Available Now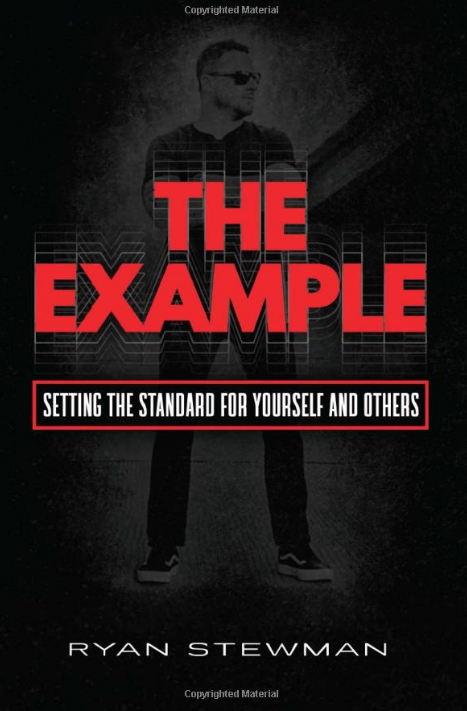 Stewman's book is a blueprint for spotlighting characteristics of what a true leader should be.
Ryan Stewman is pleased to announce his 14th authored book is now available, which serves as a roadmap for readers to target their leadership abilities and positively impact both their lives and the lives of those around them in, The Example: Setting the Standard for Yourself and Others.
In his new book, Stewman delivers another unforgettable message in leading readers to become the best and most elite versions of themselves. The pages promote invoking positive change in one's life, by unlocking the greatness within, inspiring others and transforming their lives. Each page encourages readers to target their sense of integrity, discipline, commitment and consistency, all to contribute to the lack of leadership that is affecting businesses today.
"The world needs more examples of leaders who can step up and show people what integrity, responsibility, owning mistakes and learning from them look like," said Stewman. "One of those examples is you."
Stewman, who is hailed as the 'Hardcore Closer', among the sales elite, is a regular contributor to top publications like Entrepreneur and Forbes. He now has published 14 books, while four of them have become bestsellers. Additionally, he is also a full-time investor, with ownership in over 30 companies, a motivational speaker, and mastermind.
The Example: Setting the Standard for Yourself and Others is available now. For more information about Stewman, please visit ryanstewman.com
About Ryan Stewman
Ryan Stewman is a bestselling author, podcaster, blogger, and social media titan. A salesman turned CEO, he's best known for his no-BS approach to strategizing and scaling businesses and has helped over 25K high net worth clients not only adjust their business plans but become the most elite versions of themselves.
For more information, please visit ryanstewman.com
Media Contact
Company Name: Victorious PR
Contact Person: Victoria Kennedy
Email: Send Email
Phone: (702) 718-5821
City: Las Vegas
State: Nevada
Country: United States
Website: www.victoriouspr.com