Tom Rutkowski, President of Innovative Retirement Strategies Discussing Using Life Insurance for Retirement Planning, Interviewed on Influential Entrepreneurs Podcast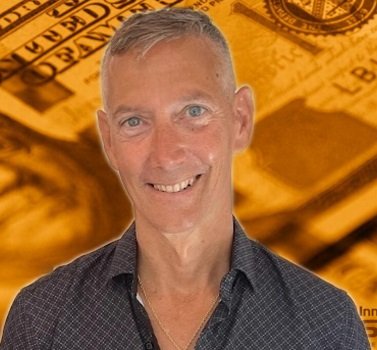 Tom Rutkowski discusses using life insurance for retirement planning.
Questions covered in this interview include:
Why choose Life Insurance instead of annuities or other assets?
Are these policies the same as I might use to insure my spouse?
Does it take years to accumulate cash value in a whole life policy, and is the return on life insurance low relative to other investments
Listen to the interview on the Business Innovators Radio Network: https://businessinnovatorsradio.com/interview-with-tom-rutkowski-president-of-innovative-retirement-strategies-discussing-using-life-insurance-for-retirement-planning/
Life insurance is an invaluable tool for retirement planning. With life insurance, people can ensure that their loved ones have enough money to maintain their standard of living if something were to happen to them. It can also be used as a way to supplement retirement income when people need extra money.
People must consider their individual situations and needs when considering any life insurance policy. Generally, two types of life insurance are typically used in retirement planning: Whole Life and Term Life policies. Whole-life policies offer coverage throughout a lifetime and may come with other benefits, such as cash value accumulation or dividends that can be withdrawn or borrowed against. Term policies provide coverage for a set period of time (e.g., 10 or 20 years) and generally do not come with additional benefits.
Tom said: "Most people don't realize this but dollar for dollar, a life insurance retirement plan will generate more retirement income than most traditional retirement planning assets. That means that you can keep your money in a safer, more conservative asset without forfeiting income. All of this is in addition to the death benefit of the policy"
When planning for retirement, it's essential to consider all of the financial options and how life insurance fits into an overall plan. With careful consideration and planning, life insurance can help ensure that people's financial goals are met and that their family is taken care of no matter what the future may bring.
Taking the time to understand life insurance and how it can benefit people in retirement planning will help ensure that they make the most of this vital tool. With a bit of research and guidance, they can be sure to make an informed decision on which type of policy best fits their needs. By doing so, they'll be able to secure themselves and those they love for years to come.
About Tom Rutkowski
Tom is a nationally-recognized expert in maximum over-funded life insurance for private banking and tax-free retirement planning. He holds an MBA in Finance from the University of Wisconsin, Milwaukee and a BA in Economics from the University of California, Irvine. He currently resides in Boynton Beach, Florida.
Download his free e-book "Life Insurance 101" to get started now: https://bit.ly/3W8YE7y
Schedule a free 30-minute introductory call with Tom to learn more: https://innovativeretirementstrategies.youcanbook.me/
Media Contact
Company Name: Marketing Huddle, LLC
Contact Person: Mike Saunders, MBA
Email: Send Email
Phone: 7202323112
Country: United States
Website: https://www.AuthorityPositioningCoach.com