Hanley Investment Group Arranges Sale of Single-Tenant Phenix Salon Suites in Redondo Beach, Calif., for $6,325,000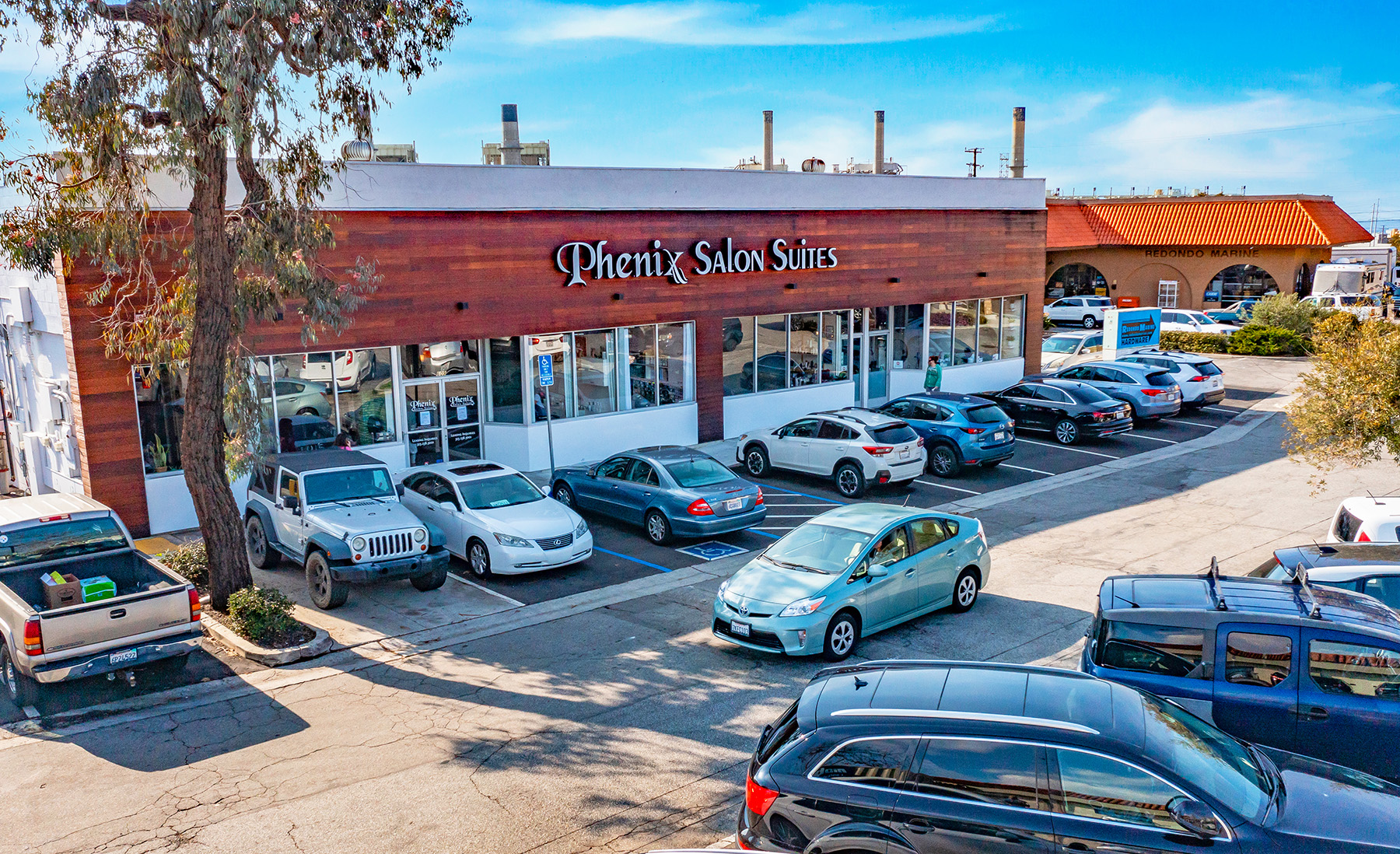 REDONDO BEACH, Calif. – Hanley Investment Group Real Estate Advisors, a nationally recognized real estate brokerage and advisory firm specializing in retail property sales, announced today that the firm has arranged the sale of a single-tenant net-leased investment occupied by Phenix Salon Suites in Redondo Beach, a coastal city in Los Angeles County, California. Phenix Salon Suites is located within King Harbor Plaza, a Smart & Final Extra! and Petco-anchored shopping center with a complementary mix of local and regional tenants. The sale price was $6,325,000, representing a cap rate of 4.30%.
Hanley Investment Group's Executive Vice Presidents Bill Asher and Jeff Lefko represented the seller, a private investor based in Los Angeles, California. The buyer was a private investor based in Manhattan Beach, California, and was represented by John Boyle of Midland Business Properties in Santa Monica, California.
"We generated multiple competitive offers to help maximize value for the seller and procured an all-cash 1031 exchange buyer who lived in the area," said Asher. "The sale represented record pricing for a single-tenant salon suite concept nationwide."
Asher adds, "Buyers were attracted to the rare opportunity to own a coastal single-tenant retail investment with a long-term triple-net lease. The property occupied by a successful Phenix Salon Suites also represented a unique single-tenant salon suites investment opportunity not frequently seen on the market for sale."
The 9,502-square-foot Phenix Salon Suites building is situated on a 0.50-acre parcel at 609 N. Pacific Coast Highway in Redondo Beach. Pacific Coast Highway runs north and south along the California Pacific coastline and has over 65,000 cars per day passing by the property.
"The property benefits from an experienced operator and a proven track record operating multiple Phenix Salon locations throughout Southern California," Asher noted.
Phenix Salon Suites is the leading salon rental franchise and has over 300 locations across the U.S. with an additional 100 in planning. Phenix Salon Suites was recently ranked in the top 100 in Entrepreneurmagazine's Franchise 500® list at #75, marking the ninth year in a row that Phenix Salon Suites has made the list.
Phenix Salon Suites is a boutique salon suite franchise concept that offers an opportunity for salon and lifestyle professionals to operate their own business in a private suite within a larger, well-located salon. Hairdressers, barbers, skin specialists, wax professionals, nail technicians, tattoo artists, and other beauty professionals are individual business owners—answering personal phone lines, setting hours of operation, determining which products to carry and how much to mark them up, and serving their client-base—all in the privacy of a personally-decorated suite.
Redondo Beach is part of the highly desirable South Bay area of Los Angeles with over $177,000 average household income within a one-mile radius of the property. Over 395,000 people are located within a five-mile radius of the King Harbor Plaza shopping center.
The property is located near the Hermosa Beach Strand, the Redondo Pier, King Harbor Marina and the future Waterfront Redondo development.
"The sale represents a continued theme from single-tenant investors willing to pay a premium for a flight to quality, security and stability, even in a rising interest rate environment," said Asher.
Asher noted that over the years, Hanley Investment Group has successfully sold multiple components of King Harbor Plaza, including the Phenix Salon Suites, Petco and a multi-tenant retail portion of the center.
About Hanley Investment Group
Hanley Investment Group Real Estate Advisors is a real estate brokerage and advisory services company with over a $9.3 billion transaction track record that specializes in the sale of retail properties nationwide. Our expertise, proven track record, and unwavering dedication to putting clients' needs first set us apart in the industry. Hanley Investment Group creates value by delivering exceptional results through the use of property-specific marketing strategies, cutting-edge technology, and local market knowledge. Our nationwide relationships with investors, developers, institutions, franchisees, brokers, and 1031 exchange buyers are unparalleled in the industry, translating into maximum exposure and pricing for each property. With unmatched service, Hanley Investment Group has redefined the experience of selling retail investment properties. For more information, visit www.hanleyinvestment.com.
Media Contact
Company Name: Hanley Investment Group Real Estate Advisors
Contact Person: Bill Asher, Executive Vice President
Email: Send Email
Phone: 949.585.7684
Address:3500 E. Coast Highway, Suite 100
City: Corona del Mar
State: California
Country: United States
Website: https://hanleyinvestmentgroup.com/