Social media influencer Joshua Suarez becomes the highest paid Latino X creator
Joshua Suarez, a well-known social media influencer, became the highest-paid Latino X creator.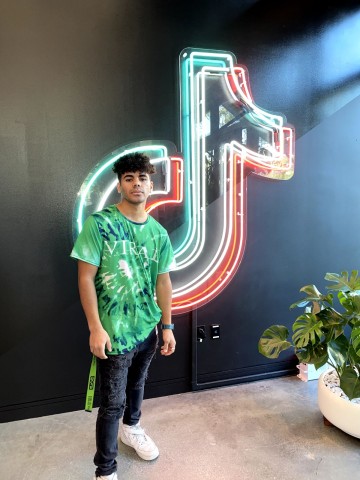 Social media influencer Joshua Suarez is renowned for his YouTube, Instagram and Tiktok videos. He is the highest-paid Latino X creator. He has crossed 1 million dollars in 2022 of equity from his TikTok earnings, his online stores, brand deal negotiations, crypto investment, properties, and many others.
Joshua has a fan following of 14 million on Tiktok and 1 million subscribers on his YouTube channel.
Joshua Suarez was born and raised in Ohio, but he was determined to leave his hometown to pursue his career. He is a huge extrovert, highly approachable, and down-to-earth. He enjoys connecting, getting to know new people, and finding ways to brighten someone's day.
He started his career on YouTube at the age of 19. He threw out the trash for families and cleaned toilets to earn money. He also attended Eastern Gateway Community College, intending to become an engineer. Then Joshua learned that he had a big cell tumor in his right femur and was in danger of losing his entire leg. But fortunately, he fully recovered after surgery and had to start over in his personal and professional life. Due to this surgery, he could not enroll in the military nor pursue engineering. So he ventured out on the social media journey.
He began making prank videos on family and friends in the initial stages. He started making Instagram live streams, slowly gaining over a million followers.
"My goal in life is to be like actor-director Jordan Peele. I also want to direct films and be a part of it, like Tyler Perry," said Joshua.
For updates, follow Joshua Suarez on :
TikTok – https://www.tiktok.com/t/ZTRAFSM7A/
Instagram- https://www.instagram.com/Joshuasuarez/
YouTube: https://www.youtube.com/c/JoshuaSuarez
Media Contact
Contact Person: Joshua Suarez
Email: Send Email
City: Los Angeles
State: California
Country: United States
Website: www.instagram.com/Joshuasuarez