Nashville Bike Week Founder Makes Huge Comeback In Country Music at the CMA Fest
Founder of popular bikers' event, Nashville Bike Week, Mike Axle, makes a massive return to country music during the CMA Fest, one of country music's biggest events with over 10 stages for artists to showcase their craft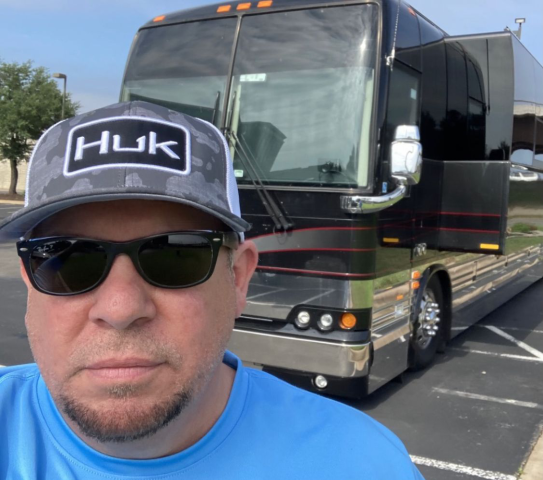 Mike Leffingwell was the founder and mastermind behind the Nashville Bike week in 2016 at Opry Land Hotel area, with the event garnering a lot of attention in its inaugural edition. Unfortunately, it met a brick wall in 2017, with over 100,000 thousand bikers on their way to state, following a fictitious Mass ordinance permit law thrown at Mike Leffingwell, which led to the stoppage of the event. However, Mike Leffingwell recently made a comeback in country music, providing artists with over 10 stages around Nashville during one of Country music's biggest events, the CMA fest.
Mike Leffingwell, popularly known as Mike Axle in the motorcycle world, has dealt with different forms of obstacles over the years. Just as the state prohibited the continuation of Nashville Bike Week with the enactment of the Mass ordinance permit law, Mike was hit with a legal battle, arrested over a paper that was filed at the courthouse charging him with aggravated perjury. However, it turned out to be a media battle, with the News trying to convince the public that Mike was a bad guy. After all the drama, Mike Leffingwell showed the world hands down like any Pro Fighter after a win, by hiring great talents to put on a great show around Nashville.
Using a famous line from GENE SIMMONS, someone he has watched and learned from on a close scale, Mike made a massive statement when the local media caught up with him, saying that "I only do interviews with mainly large networks such as Fox. I'll not make a statement to local networks who crucified me 6 years ago."
Mike continues to enjoy an amazing reception from the Country Music Industry and was overly welcomed by some of his fans who have followed him over the years by standing outside his bus waiting for an autograph or a Hello. One word of advice Mike has for everyone is "the Comeback can always be bigger than the setback." Mike has also taken full responsibility for all of his mistakes while wishing that his haters and the media who lied against him would take responsibility and admit they lied and twisted stories to suit their purpose.
For further information about Mike Leffingwell and his works as a music promoter, visit – www.mikeleffingwellnashville.com.
Media Contact
Contact Person: Mike Leffingwell
Email: Send Email
Country: United States
Website: mikeleffingwellnashville.com