Indianapolis Dealership Donates Cars to Support Local Families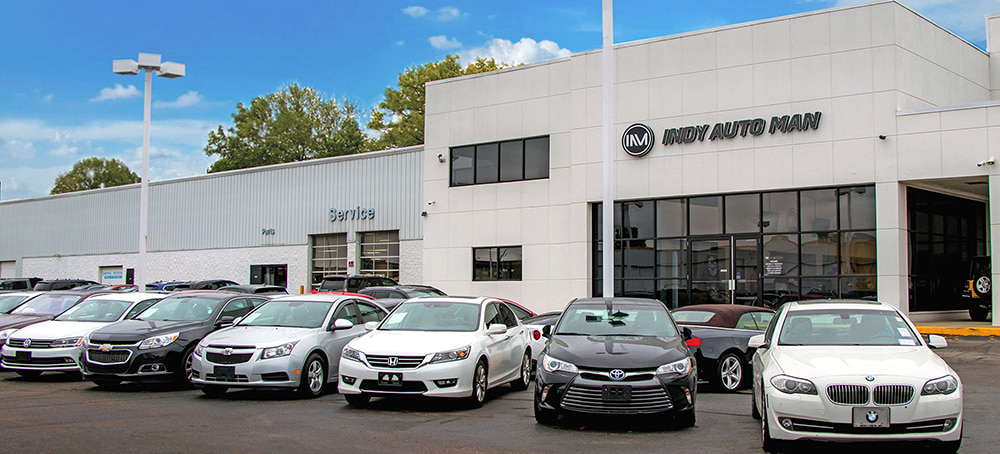 The top-rated used car dealership Indy Auto Man, Indianapolis, launched the IAM 4 INDY Vehicle donation program whereby every year they choose families to receive a free car.
Indiana residents have an opportunity to be honored for their hardworking and well-doing by a free car. The car donation initiative came about as the Indy Auto Man dealership directors experienced what it was like to require assistance at the beginning of their path. They got a chance to benefit from the kindness of others and decided to find a way to pay back to the community.
In terms of the IAM 4 INDY program, the dealership acquires from their 400+ vehicle inventory a used car, carries out all necessary inspections, improvements, and preparations to make it safe and convenient. They cover all the expenses and then choose the recipient from the qualified applicants.
Anyone can send an application and explain why he or she must become the next car recipient. Indy Auto Man team chooses those who share their values among many deserving people. They look for someone honest, hardworking, motivated, and, of course, well-doing. There is a list of criteria on their website, and only the person who meets all of them can receive a car.
Victor Figlin, General Manager of Indy Auto Man, says: "We are happy to have this opportunity to repay good for good. I believe that this goodwill gesture will help us to gather many people ready to follow in our footsteps".
The first car was donated in 2018 to Mr. Carlton, who had found the strength to recover after a serious injury, got a job, and rebuilt his life. The car became a strong support for him and his family.
One of the following cars went to Chrissy C., a full-time college student. She was engaged in such voluntary activities as teaching at the Jewish Community Center and helping low-income families. She also has taken part in a dancing marathon, raising money for the children's hospital. With the car, she got an opportunity to continue her education while supporting others in the community she loved.
The eleventh car was gifted on July 3, 2019, to Kyla, a great mother of two children, and her family. She has been through a lot and managed to overcome everything. With a car from Indy Auto Man, she can follow her passion as an aspiring photographer and give back to her community.
IAM 4 INDY program is an outstanding example of dedication and altruism. It shows that everyone can contribute to the common good within the capacities and continue to move forward as Indy Auto Man does it. For example, they also sponsor the first-year Indy Arts Fest, where many gifted artists from Indiana can show their talents, find new clients, and get fair pay for their labor.
Read more on Indianapolis used car dealership
Indy Auto Man used car dealership is located in Indianapolis, Indiana. They are working hard to guarantee the best customer service and hassle-free car buying experience. In their desire to provide value, they offer such options as a free 30-mile ride to the dealership, car delivery to the address of the customer (first 250 miles are free), and even a 30-days price match and a 7-days exchange guarantee for each car they sell. Their car lot serves Westfield, Fishers, Carmel, Zionsville, Avon, Southport, Beech Grove, and Greenwood, making the vast selection of used cars, minivans, trucks, and SUVs available to all those who seek used vehicles at a fair price in Indiana.
If you are looking for a reliable used car, visit the Indy Auto Man dealership in Indianapolis, IN, 4031 S East Street, 317-814-7520. A part of the money from each sale is devoted to charity and social development.
Media Contact
Company Name: Indy Auto Man
Contact Person: Victor
Email: Send Email
Phone: +1-317-593-5650
Country: United States
Website: https://www.indyautoman.com/