Checking in with Mamissa Mboob of @thecolourmemam
Mamissa Mboob is Switzerland's biggest black influencer. Her instagram is constantly delivering amazing style, from colourful outfits to gorgeous shoes. Her motto is Be Bold, Be Fierce, Be Unique!
Why did you create thecolourmemam?
When I first moved to Switzerland from my native country, The Gambia, I was astonished at how everyone only wore neutral clothes. In West Africa, women wear bright and beautiful colours. Last year when Covid -19 hit Switzerland, I decided to motivate and encourage myself and other women by creating colourful, uplifting and funny content on instagram and tik tok. My goal was to cheer up women and remind them that lock down was not a reason to let go of themselves. I started promoting the wear of colourful clothes and very soon I gathered more than 100k followers!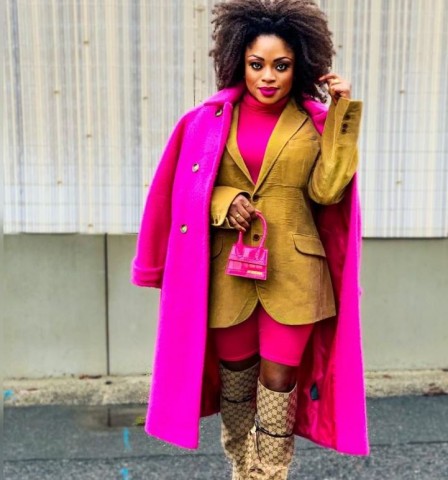 What does the colourmemam represent?
She respresents a woman who is bold, strong and not afraid to voice her opinion. She is an intellectual but also creative. She is a mother, worker, sister, daughter, creator. She embodies it all. But most importantly, no one can put her down, she is always ready to speak the truth and to defend those who do not have a voice. Thecolourmemam is not only about fashion and colour, it's about being fierce and fearless!
What do you recommend women to wear?
Wear whatever you want. Be naked if you want! The point is that you should not be made to feel boxed in or inferior to anyone. Wear bold green, yellow, red, pink. Celebrate your feminity fearlessly!
What should every woman have in her wardrobe?
Oversized colourful blazers (think Jacquemus or Attico), boots with bold colours like yellow, red and purple, and lastly a non-black suit. You should have at least one colouful work suit!
Follow Mamissa on @thecolourmemam
Media Contact
Company Name: KOSAWADA AGENCY
Contact Person: Jinan Fahes
Email: Send Email
Phone: 0097470715766
Country: United States
Website: www.kosawadapanel.com