Bill Risser interviews leaders of the real estate industry in his popular podcast "The Real Estate Sessions"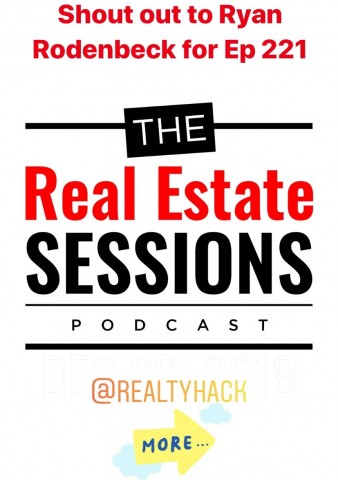 VP, Digital Strategy with Fidelity National Title – Tampa District, Bill Risser interviews real estate industry leaders in his informative podcast "The Real Estate Sessions". His career with Chicago Title began as a branch manager. His branch consistently ranked as one of the top residential offices in Maricopa County. With over twenty years of management experience, Bill Risser's goal was to create a working environment that allowed his staff to be effective and productive. In 2009, he began to explore the tech/social world exploding on the real estate scene. In May of 2009, he conducted the first of over 700 hands-on workshops designed to help real estate professionals understand these new tools.
Bill Risser started "The Real Estate Sessions" podcast in August of 2015 and by July 2019, he successfully interviewed over 200 industry leaders and made their stories known to the people across the US. There are as many as 237 episodes to the podcast "The Real Estate Sessions" as of May 12, 2020. The main aim of the podcast is to tell about the person and their journey. While there are many real estate marketing podcasts, only a few examine the person and their passion.
Interestingly, Bill Risser himself is not a real estate agent. He works at Fidelity National Title in Tampa, Florida. However, he is knowledgeable about the real estate space. "The Real Estate Sessions" was selected as the 2019 Inman Innovator Award Winner for Video/Podcast Show.
Bill Risser interviews people from the real estate industry including, Adam Contos, CEO of Re/MAX, Glenn Sanford, CEO of eXp, Marc Davison, Chief Creative Officer of 1000watt, Brad Inman, Founder of Inman News and many others.
In the latest episode of "The Real Estate Sessions", aired on May 12, 2020, Bill Risser interviews Josh Summers, CEO- REALTOR Association of Lake and Sumter Counties (RALSC). In this episode, Bill Summers shares how he started in the multifamily real estate right after college and how he later joined the non-profit side of the things in 2013. This episode also enlightens people on the importance of having a mentor as an individual getting into real estate or adopting a mentor mentality as an organization.
"Bill does an amazing job with his "The Real Estate Sessions" podcast. He can make you feel like you get to know each guest on the show. The combination of personal and professional questioning style makes for some really interesting sessions. PLUS, he has a knack for finding some of the brightest minds in the real estate industry. I'm honored to have been a guest and I look forward to listening to each of the new shows as they become available.
Keep on Rockin it, Bill! Thanks for all you do", review by Nick Bastian on the podcast "The Real Estate Sessions".
Listen to the podcast "The Real Estate Sessions" now on Apple Podcast.
Media Contact
Company Name: Fidelity National Title
Contact Person: Bill Risser
Email: Send Email
Phone: 813 205-7619
Country: United States
Website: www.tresonline.com